Design principles
Our five brand principles—confident, optimistic, accessible, curious, and human—reflect the unique personality of the Autodesk brand. They should be present not only in the stories we tell but in everything we design. Embodying these principles in your design will help strengthen our relationships with customers and establish consistency across all Autodesk interactions.
We're relentless in our pursuit to find solutions. We demonstrate our expertise by showing the way forward through innovation and creative problem-solving.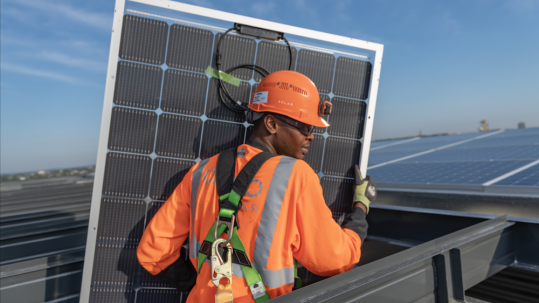 We don't ignore the challenges at hand; rather, we focus on the opportunities for better. We inspire with positive visions of the future, while still being grounded in humanity and reality.
We're inclusive, not exclusive. We're aspirational but not intimidating. We make the complex beautifully clear—in design and in language.
We see ourselves as we see our audience: as innovators. We spark their curiosity by showcasing new possibilities in their design and make processes.
We are welcoming and empathetic. We celebrate human ingenuity and diverse views. We connect with people in an authentic way, delivering moments and experiences that feel real and genuine, not staged or contrived.